Music Box
"As a lawyer all she wanted was the truth. As a daughter all she wanted was his innocence. How well do you really know your father?"
The courtroom drama Music Box stars Oscar winner, Jessica Lange, and Oscar nominee, Armin Mueller-Stahl. The film is directed by acclaimed Greek director Costa-Gavras and written by Joe Eszterhas. Lange plays the brilliant attorney, Ann Talbot, a woman who adores her father, Mike Laszlo, played by Mueller-Stahl. Mike is an Hungarian immigrant who has been living in the United States for over 50 years. Out of nowhere, Mike is suddenly accused by the U.S. and Russian governments for being a war criminal who committed atrocious crimes and torture techniques against people during World War II. Mike insists that his daughter must defend him in court. His daughter, who sees no faults with her loving father, willingly takes on his case.
Throughout the whole courtroom journey, Ann never wavers when it comes to believing that her father is wrongly accused, and defends him with all her passion. She later takes a trip back to Hungary to interview long lost witnesses in hopes to clear her father's name permanently. What surprises will she find in Hungary about her father? Will a multitude of secrets be exposed in the mysterious music box that Ann finds in her investigation to save her father?
|
1989
|
2 hr 4 min
|

/

10
Cast

Jessica Lange

,

Armin Mueller-Stahl

,

Frederic Forrest

,

Donald Moffat

Director

Costa-Gavras

Produced By

Irwin Winkler

Language

English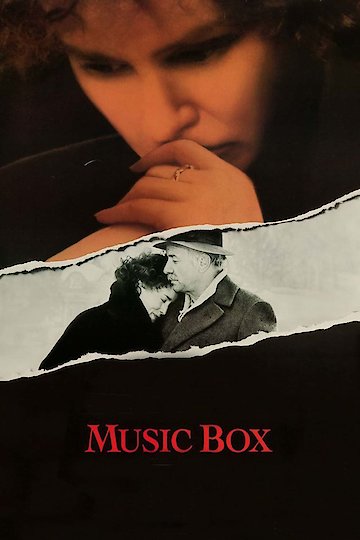 Also starring Jessica Lange