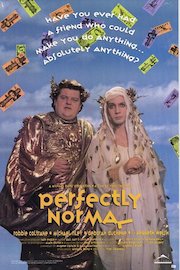 Watch Perfectly Normal
"Have You Ever Had A Friend Who Could Make You Do Anything . . . Absolutely Anything?"
R
1991
1 hr 47 min
"Perfectly Normal" is a Canadian comedic film from the year of 1991. Alonzo is a meek youthful man with a deep and raging admiration for opera. After a chance encounter with a confidence trickster who bears a literal heart of gold, Alonzo's sense of reality is turned on its head.