Watch R.I.P.D.
"To protect and serve the living"
R.I.P.D is a supernatural comedy film that is based on a comic book story. Boston Police Detectives Walker and Hayes steal a chest full of gold. They found it while making a drug bust and Nick looks to bury his share in his backyard to secure the financial future of his family. However he realizes that he did something unethical and therefore decides to return the gold. Walker and Hayes perform a raid on a warehouse and get into a gun battle with some criminals. During the shootout, Hayes murders Walker so that he cannot return the gold. Hayes also frames the criminals for the murder as well.
Shortly after his death, Walker ascends to the sky of the afterlife. He is taken to the office of Mildred Proctor who is in charge of the Rest In Peace Department division. This agency recruits dead police officers. With this department, they recruit officers to capture Deados who are spirits of individuals who failed to pass through and return to Earth as ghosts. Walker agrees to join the R.I.P.D and partner up with Roy Pulsipher who was a US Marshall during the 19th century. This assignment would be intended to avoid a negative judgment for at least 100 more years. Walker and Pulsipher then return to Earth and attend a funeral. After the funeral they begin their assignment of tracking down Hayes to retrieve the gold and bring him and the Deados to justice.
Once on their assignment they go to various places in order to track down Hayes and anyone of the Deados. During this time they eventually find gold that Hayes had and retrieve it. However this task infuriates Mildred Proctor and both Walker and Hayes are taken off the assignment. Despite being suspended from duty, they continue their operation in order to get back at Hayes and his fellow Deados. Walker and Pulsipher eventually have a standoff with Hayes and the Deados.
|
2013
|
1 hr 36 min
|

/

10
Cast

Studio

Director

Robert Schwentke

Language

English
R.I.P.D. News
Top Movies of 2013: Surprises at the Top
January 02, 2014 @ 1:33 pm PST
|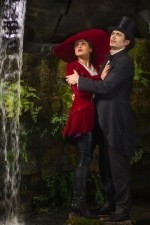 Everyone knows that "The Lone Ranger" was a box-office flop and that "The Hunger Games: Catching Fire" was one of the most popular movies of 2013. But if you were asked where "The Conjuring" or "Oz the Great and Powerful" finished in the year's box-office rankings, what would you guess?
Read More

Weekend Box Office July 27-29: 'The Wolverine' Wins
July 29, 2013 @ 6:25 pm PST
|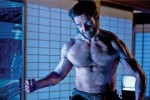 "The Wolverine" had a modestly successful weekend at the box office, enough to take first place, but the film's take fell short of expectations.
Read More

Box Office Math: How Record Tickets Sales Results in a Summer of Loser Movies
August 19, 2013 @ 1:28 pm PST
|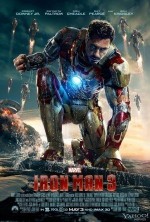 Hollywood studios have made more money in ticket sales this summer than in just about any other summer in history while turning out movies that lost hundreds of millions of dollars. How is that possible?
Read More

'Sharknado' Won't Die, Hits Theaters Aug. 2
July 27, 2013 @ 5:15 pm PST
|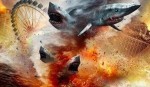 Regal Entertainment Group has announced plans to show the Syfy original movie "Sharknado" in its theaters on Aug. 2. The midnight showings of the movie are the latest attempts to capitalize on the Twitter buzz that surrounded the movie on July 11.
Read More


Watch R.I.P.D. Trailer

On Demand & Digital HD Trailer|2:05
Watch R.I.P.D. Online - Watch online anytime anywhere: Stream, Buy, Rent
R.I.P.D. is currently available to watch and stream, buy, rent on demand at Amazon, Vudu, Google Play, FandangoNow, YouTube VOD, iTunes online.