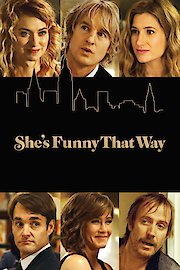 Watch She's Funny That Way
"The question is, Who is doing Who?"
R
2015
1 hr 33 min
45
The movie centers around a prostitute who has turned into a Broadway actress. She continues to move back and forth between both facets of her life during the movie. A Broadway director hires her for escort services even though he is married to the lead in A Grecian Evening, his new play. The writer of the play falls for her also even though he is seeing her therapist.