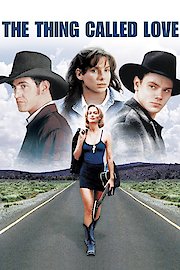 Watch The Thing Called Love
"Stand by your dream."
PG-13
1993
1 hr 56 min
46
This drama focuses on the relationships and career aspirations of young people working in the music scene in Nashville. A young singer hopes to establish a career as a recording artist but ends up working as a waitress instead. Her involvement in a love triangle with two friends makes her life even more complicated. The film is the last role completed by the late River Phoenix.