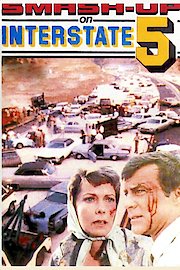 Watch Smashup on Interstate 5
"It was a day just like any other, until 75 people took the wrong route home!"
NR
1976
1 hr 40 min
Seven people are about to face catastrophe when they are suddenly thrown into a tragic thirty-nine car pile up. Exploding vehicles and daring rescues in the ultimate auto disaster.