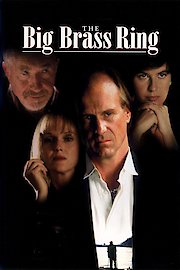 Watch The Big Brass Ring
"In pursuit of power, the only thing worse than denying the truth - is telling it."
R
1999
1 hr 44 min
The Big Brass Ring is a drama film that is about a political candidate running for the office of governor in the state of Missouri. The candidate is William Blake Pellerin played by William Hurt. As the campaign for governor is winding down William is greeted by an old friend who used to be his mentor. His old friend holds deep dark secrets of William that he can reveal and which would spoil his electoral campaign.