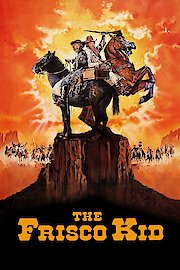 Watch The Frisco Kid
"This kosher cowboy hasn't got a prayer -- but plenty of laughs."
PG
1979
1 hr 54 min
38
Belinski is on his way to San Francisco where he is expected to take over as the new leader and teacher at the congregation there. He carries with him a scroll known as the Torah Scroll, which he is taking to the synagogue at San Francisco. Belinski is, however, a naïve traveler who has never been on such a journey before, and along the way he is fooled, robbed, and beaten as his story unfolds.