Ulzana's Raid
"One man alone understood the savagery of the early American west from both sides."
Ulzana's Raid is a western adventure movie. A war chief escapes the reservation and must be tracked down. Ulzana is forced onto a reservation with his tribe. He is a warrior and used to leading his men. He decides to break out of the reservation and get his revenge on the white man. He leads a small commando force and they begin murdering and terrorizing people as soon as they get off the reservation. A young lieutenant at a nearby army base must stop them.
Captivity for a warrior tribe is unendurable. They break out to seek revenge and a young army officer must hunt them down and stop them.
|
1972
|
1 hr 45 min
|

/

10
Cast

Burt Lancaster

,

Bruce Davison

,

Jorge Luke

,

Richard Jaeckel

Director

Robert Aldrich

Produced By

Carter De Haven Jr., Harold Hecht, Burt Lancaster

Language

English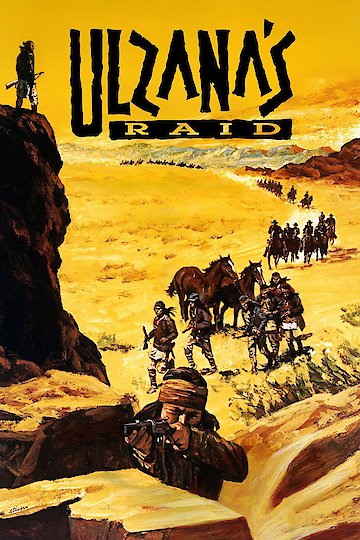 Also starring Bruce Davison