Watch XXX
"A New Breed Of Secret Agent."
Vin Diesel plays Xander Cage, an extreme thrill seeking sports enthusiast, who enjoys performing dangerous stunts. Cage is coerced into becoming a spy for the NSA against terrorist in Central Europe. After several extreme responses to setups Cage is basically captured and put on a U.S. Marine plane with two other similar characters.
The group is released into Cambodia where they are captured by a drug cartel. They are tortured, and that is how Cage recognizes the serious situation he is in. He escapes and frees the other two men. NSA agents quickly recapture him.
The leader of the NSA, Gibbons gives Cage an ultimatum. Work for them or spend a long time in Leavenworth. Cage chooses the first choice, and is sent to the Czech Republic. He is to uncover more information about "Anarchy 99". Upon meeting their leader, Yorgi, Cage is enamored by Yorgi's girlfriend, Yelena. A deal is set up with Gibbons to protect Yelena. She will receive political asylum in the U.S.
Anarchy 99 is discovered to be a terrorist organization that plans to use chemical weapons on major cities. A drone carrier called Ahab will deliver the weapons at high speed to dense populations. Yorgi wishes to bring an end to civilization, and destroy all who killed his comrades.
Yelena turns out to be an agent sent to monitor Yorgi. She has to kill an agent who turns criminal, named Milan Sova. A plan is devised to raid the castle that the terrorist group is using as a camp. The action packed scenes that follow are ended by the castle being blown to bits.
Yorgi and his henchman escape. Cage shoots Yorgi, and uses a heat seeking missile to kill Yorgi's right hand man. He then chases the Ahab drone along a very windy road. Parasailing onto the device before it reaches the city of Prague, Cage is able to destroy the weapon in the nick of time.
In the end Cage is in Bora Bora with Yelena when Gibbons informs him that he has another assignment since he, jokingly, passed the test.
|
2002
|
2 hr 4 min
|

/

10
Cast

Studio

Director

Rob Cohen

Language

English
XXX News
MGM's Rise From the Dead Begins with Vin Diesel's 'Machine'
May 19, 2011 @ 1:36 pm PST
|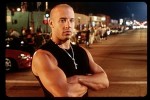 Now an action star once again, Vin Diesel is going back to what previously ruined his reputation: a kid's film. MGM has Diesel starring in and producing "The Machine," a new movie with a fairly familiar premise. The screenplay, by Thomas Lennon and Robert Ben Garant ("The Pacifier," "Night at the Museum"), tells the story of a human-like machine (Diesel), built by the government twenty years ago and soon after shut down, which is found by a kid who reactivates and befriends it.
Read More

Vin Diesel talks about third Riddick movie
December 23, 2010 @ 2:04 pm PST
|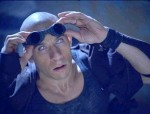 Vin Diesel enjoyed great success with his movie, The Chronicles of Riddick, as well as the first Riddick movie, Pitch Black. He has also enjoyed success in many other movies as well, including The Fast and the Furious, XXX, and Saving Private Ryan in which he starred with Tom Hanks, amongst others.
He is now getting ready for the third of the Riddick movies, and has let out some titbits of information about his role on a social networking site.
Read More


Watch XXX Trailer

xXx (2002) - Official Trailer
|
1:33
Watch XXX Online - Watch online anytime anywhere: Stream, Download, Buy, Rent
XXX is currently available to watch and stream, download, buy, rent on demand at Amazon Prime, Hulu, Amazon, Vudu, Google Play, FandangoNow, YouTube VOD, iTunes online.