Ayurveda
Ayurveda offers natural healing remedies to vexed health issues of the human body. While modern medicine tackles these health issues symptomatically, Ayurveda takes the holistic route to one's well being. DIY Ayurveda is a series that presents Ayurveda as something that can be practised by all and easily so.
1 Season,

22

Episodes

October 31, 2017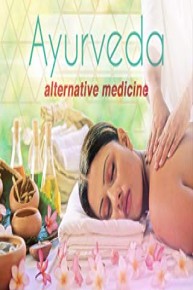 Ayurveda Full Episode Guide
Explore how to heal the stomach in this episode.

Managing body weight is a universal challenge. Ayurveda just makes it manageable by providing a holistic solution to problems of improper body weight.

For people with Vata imbalance, Ayurveda provides many remedies that can help battle challenges caused by this imbalance.

The heat of summers can bring in various ailments of the body and the skin. However, with Ayurveda it becomes easier to combat these challenges and ease through hot summers.

The universal problem of stress --has adequate remedies in Ayurveda. This episode shows how stress can be effectively handled with the help of Ayurveda.

Sleeping disorders including feeling sleepy all day or sleepless at night, or feeling run down and groggy - can be a big bother. Ayurveda shows the way for correcting these disorders.

Maintaining radiant and healthy skin could be a challenge for many. But with Ayurveda this becomes far more easier. The episode explains how.

For people with Pita imbalance, Ayurveda provides excellent remedies to stay healthy.

Monsoon brings with it own set of health issues and challenges. But if one is to follow Ayurveda, it should be an easy sail through the Monsoon season.

For people with Kapha (a bio energy type) imbalance, Ayurveda has remedies that can address it for a better, healthy life.

With so many challenges around affecting the immunity of a human body, this episode shows how Ayurveda shows the way for robust immunity of the human body.

Maintaining the mane despite today's environment is a challenge for many. Ayurveda provides the answers in simple DIY steps.

The treasure trove of Ayuredic remedies is a big help in combating the single most problem affecting grown-ups : Fatigue.

This episode talks about how to keep the Eyes in the best of health with the help of Ayurveda.

Episode

7

-

Eating Disorders

Whether it is binge eating or anorexia, eating disorders need to be treated with a holistic approach. Ayurveda provides the answers.

How to fight the nagging cold and flu with the therapies and medicines that Ayurveda provides.

This episode talks about taking care of the back, the bones and the muscles through Ayurvedic therapies, recipes and other remedies.

How to fight allergies of various kinds through a complete Ayurvedic approach to healing.

The secret of fighting ageing presented in the most holistic way by Ayurveda

This episode presents the Ayurvedic way of healing deep seated addictions through massages and homemade recipes

Episode

1

-

Aches and Pains

It's a common condition that most people live with - nagging aches and pains anywhere in the body. This episode looks at treating these niggles effectively through Ayurveda.