BBC America Reveals
BBC America Reveals is an investigative documentary program that probes different social issues facing the people of the world. Each episode brings viewers front and center with such in your face topics like body image, health issues, and living with terrible problems. The series often injects journalists directly into the topic by exposing them to various rigorous and often painful experiences. Honest and full of the brutal truth, the program demonstrates what is on the minds of the of the population of the planet and just how far some people will go do deal or not deal with any given topic.
Sundays at 10:00 pm et/pt on BBC America

1 Season,

13

Episodes

August 8, 2010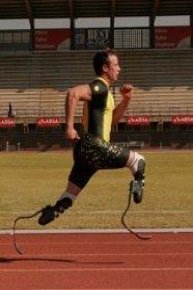 BBC America Reveals Full Episode Guide
Episode

13

-

Prince William and Prince Harry: Into...

The world of the young royals is made up of their elite circle. This documentary examines the current status of the royal romances, whether their relationships will last or if they will succumb to the pressure of the intense public gaze.

Episode

12

-

Cherry Has A Baby

Journalist Cherry Healey is off to meet seven pregnant women all at very different stages of their lives - the 15 year old school girl, the jetsetter with a C-section scheduled into her Blackberry, and the 40-something IVF patient.

Episode

11

-

Memories of a Queen

Follow the life of Elizabeth II as a princess, wife and monarch. From the splendor of her coronation to seeing her Windsor home go up in flames, the Queen, now in her 80s, seems indesructible.

Episode

10

-

Art of Diana

This documentary looks at how the images of Diana changed over the years, and celebrates her life through the many pictures of her.

Episode

9

-

Cherry Gets Married

Cherry meets a 16 year old teenage bride, a 29 year old bride, and older woman with the "never-too-late" outlook.

Episode

8

-

Cherry Goes Drinking

Underage drinkers, party girls, chardonnay mums and tipsy grannies - women in the UK are drinking more than ever.

Episode

7

-

Fastest Man On No Legs

At 11 months old Oscar Pistorius' legs were amputated. Oscar won the sprint gold medal at age 17, at the 2004 Paralympics in Athens. Now Oscar is challenging the Olympic governing body for the right to compete in the Beijing games - if he can qualify.

Episode

6

-

My Big Breasts and Me

Great Britain is home to the biggest breasts in all of Europe, for many women this isn't good news. In this documentary, meet three women who feel defined by their naturally big breasts, and find out what it's really like to have a cup size at the far end of the alphabet.

Episode

5

-

Great Football Giveaway

An inspirational campaign to deliver tens of thousands of footballs to children in Africa's poorest countries. This documentary celebrates what unites football lovers across the globe: the simple joy of kicking a ball.

Episode

4

-

The Human Camera

Steven Wiltshire is an autistic artist who has the extraordinary ability to look at a building and make a detailed sketch of it from memory. Witness Steven draw a panoramic view of the entire London skyline after studying it for only 15 minutes.

Episode

3

-

The Human Spider

Alain Robert, arguably the world's most daring climber. This heart-stopping documentary follows the married father-of-three on his quest to 'free climb' some of the world's tallest buildings using just his bare hands, no ropes or safety equipment.

Episode

2

-

Small Breasts and I

Uncovers the complex, poignant and sometimes amusing relationship women have with their tiny breasts. Talking candidly, three women reveal how they really feel about their own bodies and the lengths to which they'll go to change their situation.

Episode

1

-

Should I Smoke Dope?

Journalist Nicky Taylor travels to Amsterdam to investigate the growing debate about the legalization of marijuana. She discovers first-hand what the effects of cannabis are on everyday life.
BBC America Reveals News
Catch the Royal Wedding on iTunes...Audio Only
We already know that the royal wedding between Prince William and Kate Middleton will be broadcast all over the world by the BBC, and might end up drawing the largest TV audience in history. But how will it fare against Justin Bieber and Lady Gaga? The royal wedding will be available on iTunes within hours of the end of the ceremony, thanks to Universal Music. But there's a catch: it will be an audio file only.
Sit In On Prince William and Kate Middleton's Royal Wedding on BBC America
If you didn't get an invite to the royal wedding of Prince William and Kate Middleton, don't be too upset: the Obamas didn't get one either, apparently (but the Beckhams did!).
Fortunately for you, the BBC has announced that their flagship BBC1's coverage of the wedding will be broadcast all over the world on international BBC channels, including BBC America.
So, you will be able to dress yourself up in a fancy suit and tie, serve yourself some hors d'oeuvres, sit in your living room and pretend you're really there.