Chad Vader - Day Shift Manager
Day Shift Manager is a comedy series. The main character is Chad Vader. He works as the day shift manager at Empire Market. He has hilarious differences of opinions with the customers and with his employees. The conflicts have not ended up well for Chad. Weird Jimmy just might be the coworker that can help Chad to smooth things over. Each of the characters in this series have personalities that will keep you in stitches. This is one funny manager who has an odd way of managing a grocery store.
4 Seasons,

38

Episodes

July 9, 2006

/

10

Cast:

Steve Agee

,

Dave Cieslewicz

,

Corrina Crade

,

Asa Derks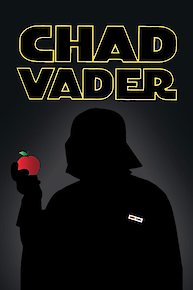 Chad Vader - Day Shift Manager Full Episode Guide
Episode

10

-

Chad Vader Dies

Problems with the generator escalate. Betrayals are revealed! And someone dies.

Chad has gone completely mad with power, hiring a squadron of Stormtroopers and forcing "Indefinite Overtime" on the employees.

Episode

8

-

Surprise Inspection

Eccentric millionaire (and owner of Empire Market) shows up for a surprise inspection and is shocked by Chad Vader's inept management. All dialogue in this episode was improvised.

Episode

7

-

Chad Vader Makes Me Want to Cry

Chad's journey to the Dark Side continues as he further alienates the staff and takes out his wrath on Andy the stockboy.

Episode

6

-

Vader vs. Vader

Commander Wickstrom discovers a problem in the store, while Chad takes a trip to the basement to commune with his Dark Soul Half. We also get to meet Andy, the handsome stock boy.

Episode

5

-

The Return of Brian, Part 2

Brian continues to make Chad miserable and ruin his birthday.

Episode

4

-

The Return of Brian, Part 1

In the middle of Chad's birthday party, an old co-worker returns, bringing back bad memories.

Episode

3

-

The Return of Commander Wickstrom

Jeremy tells the harrowing tale of his spiritual journey of discovery.

Episode

2

-

The Return of Weird Jimmy, Part 2

The ghost of Weird Jimmy possesses his brother Johnny and Chad has an important decision to make.

Episode

1

-

The Return of Weird Jimmy, Part 1

Chad busies himself with his new duties as general manager and receives an unexpected visitor.
Episode

10

-

Six Ways to Die

Chad faces the threat of 6 live bombs planted in the store on his watch.

Episode

9

-

Duel to the Death

Chad challenges Clint to a duel to the death. And Commander Wickstrom discovers a deadly threat to Empire Market.

Episode

8

-

The Improvised Episode

Champion J Pepper returns to be manager for a day. Improvised shenanigans ensues.

Chad calls in sick and has some strange fever dreams. Maggie accidentally appoints Hal, a frequent customer and big time oddball, to be manager for a day.

Episode

6

-

Vampire Market

Chad Vader must confront Clint's radical changes to the store including a vampire.

Episode

5

-

The Return of Clint

The evil Clint returns and begins to hatch his dastardly plan to destroy Chad once and for all.

Episode

4

-

Nothing Happens

Tony is manager-for-a-day and has a strange effect on the store.

Lloyd is manager-for-a-day which means only one thing, off color jokes and dumbness. Commander Wickstrom faces Weird Jimmy's ghost and Chad and Maggie become "friends."

Episode

2

-

Rockets and Chaos

The Marshmallow Bandito is in charge and that means three things: marshmallows, rocket powered grocery carts, and utter chaos.

Episode

1

-

Surveillance Assistant

Chad must choose who will be the first "Manager-for-a-day." Chad also debuts a new piece of equipment...
If You Like Chad Vader - Day Shift Manager, Then Try...