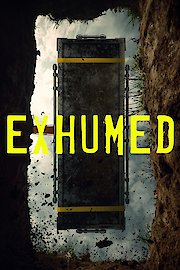 Watch Exhumed
Exhumed is a thrilling new true crime series that debuted on Oxygen in 2021. The show takes an in-depth look at some of the most baffling cold cases in recent history and explores the work of forensic investigators who have been tasked with unearthing long-buried evidence to finally bring justice to the victims and their families.
Each episode of Exhumed follows a different case, usually beginning with a brief overview of the victim and their life before delving into the circumstances of their unsolved murder. From there, we see how detectives and forensic scientists are using new technology and advancements in forensic science to re-examine the evidence and hopefully bring the killer to justice.
The series is hosted by journalist Natalie Moore, who acts as a narrator and guide for viewers as she introduces each case and provides context and background information. Moore is an experienced journalist who has covered true crime stories for outlets such as NBC News and People magazine, and her authoritative and compassionate voice adds a great deal to the show's overall tone.
One of the standout elements of Exhumed is its dedication to showing the human side of the cases it covers. This is accomplished in part by interviewing family members and friends of the victims, who share their memories of the person who was taken away from them too soon. These interviews add a poignant and emotional element to the show, reminding us of the very real impact that unresolved murders can have on families and communities.
But Exhumed is not just a tearjerker - it's a show that is deeply committed to uncovering the truth and bringing closure to cases that have remained unsolved for far too long. We see how forensic investigators use cutting-edge techniques to analyze old DNA samples, re-examine ballistics evidence, and even use satellite imagery to reconstruct crime scenes. It's fascinating to watch these experts in action and to see the lengths that they will go to in order to find the person responsible for each crime.
Of course, not every case featured on Exhumed leads to a resolution. Some remain frustratingly unsolved, despite the best efforts of the investigators and the families who are desperate for answers. But even in these instances, the show does an excellent job of conveying the complexity of each case and the fact that true crime investigations are often messy and unresolved.
Overall, Exhumed is a gripping and genuinely compelling true crime series that is sure to appeal to fans of the genre. Its mix of emotional interviews, cutting-edge forensic science, and compelling storytelling make for a show that is both informative and deeply moving. If you're looking for a show that will keep you on the edge of your seat and make you invested in the lives of the victims and their families, Exhumed is definitely worth your time.
Exhumed is a series that is currently running and has 2 seasons (20 episodes). The series first aired on January 17, 2021.