FLDetours
FLDetours is a television show that gives you the inside scope on the world of sports cars. This is a show that gives you a look at both what makes these cars great and what nice additional features that you can expect to find with each car model. What separates FLDetours from other similar car shows is the fact that most of the show is shot while the host is test-driving the vehicle. This allows for you to not only hear about what makes these cars so special but you can see it in action. This is a show made for car enthusiasts by enthusiasts.
1 Season,

1

Episode

December 17, 2009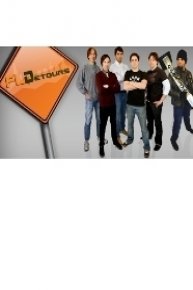 FLDetours Full Episode Guide
Episode

0

-

2010 Volkswagen GTI Review

The re-styled, redesigned 2010 Volkswagen GTI is the latest hatchback from Germany. What do these changes mean for brand? How does it feel? Lets find out.