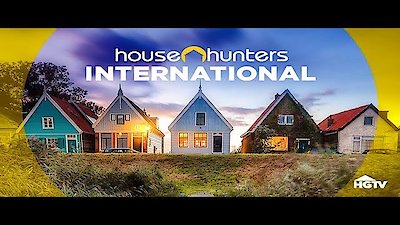 Ep 5. Luxury vs. Frugality in Hoi An
TV-G
November 7, 2019
21 min
Title: Luxury vs. Frugality in Hoi An
Description:
In this exciting episode of House Hunters International, we venture to the picturesque coastal city of Hoi An, Vietnam. Known for its vibrant culture, rich history, and breathtaking landscapes, Hoi An offers a unique blend of luxury and frugality that entices prospective homeowners from all corners of the globe.
As the episode begins, we meet a young couple, Mark and Jenny, who have decided to take a leap of faith and start a new chapter in their lives by moving to Hoi An. Mark, a successful entrepreneur, desires a luxurious lifestyle where he can relax and indulge in the finer things. Jenny, on the other hand, is more budget-conscious and seeks a practical yet comfortable home that aligns with their financial goals.
Our expert real estate agent, Linh, understands the couple's divergent needs and sets out to find them the perfect compromise. The search commences, and the couple's journey begins its whirlwind exploration of Hoi An's real estate market.
The first property on their list is a stunning beachfront villa exuding opulence, craftsmanship, and grandeur. As they step inside, their jaws drop at the sight of the spacious living areas, floor-to-ceiling windows offering breathtaking views of the ocean, and a resort-style pool that seems almost too good to be true. Mark can't help but imagine himself enjoying the high life while hosting lavish parties, but Jenny worries about the potential strain on their finances.
Next, Linh takes the couple to a more modest option, a charming traditional-style house located in the heart of Hoi An's Old Town. This property embodies the essence of frugality while still providing ample comfort and simplicity. Jenny is captivated by the character and history held within the narrow lanes and ornate doorways, imagining a cozy and authentic living experience. Mark, however, finds himself questioning if this simpler lifestyle matches his ambitious aspirations.
Determined to find a middle ground that satisfies both Mark's desire for luxury and Jenny's need for frugality, Linh presents them with a third option - a contemporary apartment in a newly developed neighborhood. This condominium offers a modern design, state-of-the-art amenities, and spacious interiors. Mark is hopeful that this compromise will align with his dreams of a comfortable, upscale lifestyle, while Jenny appreciates the practicality and affordability this option presents.
Throughout the episode, viewers are treated to captivating glimpses of Hoi An's enchanting cityscape, bustling markets, and mouthwatering street food. The contrast between ancient traditions and contemporary urban life is highlighted, emphasizing the unique appeal of Hoi An and its ability to cater to a variety of lifestyles.
As the couple explores their options, discussions unfold, tensions rise, and compromises are made. They weigh the pros and cons of each property, all while considering their future together and the life they envision in Hoi An. Ultimately, they must make the difficult decision between luxury and frugality - a choice that will shape their new beginning in this beautiful city.
Join us in this captivating episode of House Hunters International as Mark and Jenny navigate the alluring streets of Hoi An and embark on a journey of self-discovery, compromise, and finding the perfect place to call home. Will they find the balance they seek, or will their conflicting desires hinder their quest for a dream home in Hoi An? Tune in to witness the thrilling conclusion of Luxury vs. Frugality in Hoi An.