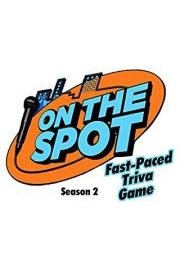 Watch On The Spot Fast-Paced Trivia Game
On The Spot Fast-Paced Trivia Game is a high-energy game show from Total Content Digital that keeps players and viewers alike on the edge of their seats. Hosted by the charismatic and quick-witted Pete Sepenuk, the show features two teams of contestants competing to answer rapid-fire trivia questions and win big prizes.
Each episode begins with an introduction of the teams and a rundown of the rules. The teams are given a topic category and have 20 seconds to come up with a team name that relates to the category. From there, the game begins. Sepenuk fires off a series of questions related to the topic, and the teams race to buzz in first with the correct answer.
The questions themselves cover a wide range of topics, from history and science to pop culture and current events. They are designed to be challenging, but not impossibly so, and the pace of the game ensures that players have to think quickly on their feet. A correct answer earns the team a point, while an incorrect answer deducts a point.
One of the unique features of On The Spot is the ability for players to steal points from their opponents. If the team that buzzes in first gives an incorrect answer, the other team has a chance to steal the point by providing the correct answer. This adds an extra layer of tension and strategy to the game, as players must weigh the risks and rewards of buzzing in quickly versus waiting for more information.
The show also includes opportunities for bonus points, such as "double or nothing" questions and "speed round" challenges. These moments can turn the tide of the game in an instant and keep viewers on the edge of their seats.
Throughout the game, Sepenuk keeps the energy high with his quick wit and banter with the contestants. He's an affable and charming host who knows how to keep the game moving and the audience engaged. His humor and personality are a major part of what makes On The Spot such a fun and entertaining show to watch.
At the end of the game, the team with the most points emerges victorious and takes home the grand prize. But even the losing team doesn't go home empty-handed, as they are given the opportunity to spin a giant prize wheel for a chance to win consolation prizes.
Overall, On The Spot Fast-Paced Trivia Game is a fun and exciting show that combines rapid-fire trivia questions with high-stakes competition and charismatic hosting. Whether you're a trivia buff or just looking for a fast-paced and engaging game show, On The Spot is definitely worth checking out.