Out on the Job
The television show Out on the Job deals with lesbians and gays involved in the difficult task of coming out. It is hard enough to come out to come out to family and friends, but coming out at work presents an entirely different set of problems. For example, there are 29 states where you can get fired if the employer discovers you are a homosexual. Out on the Job is categorized as a documentary. The show follows three professionals who are gay and reveals the tensions they face every day at work. Out on the Job is part of a series of documentaries known as Real Momentum.
1 Season,

1

Episode

May 1, 2008

/

10

Cast:

Nick Cannon, DJ D-Wrek, Chico Bean, Emmanuel Hudson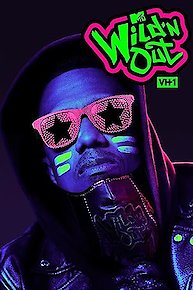 Out on the Job Full Episode Guide
Episode

1

-

Out on the Job

Coming out is a momentous and often difficult act for gays and lesbians of any age. That's even more true of coming out in the workplace, it can take incredible courage. This documentary reveals the pressures faced by three gay professionals, who each find different levels of acceptance in the workplace.