Pay It Off
Pay It Off is a reality game show which aired on BET in 2009. The show was hosted by comedian Kim Coles and the show only lasted for one season. Three contestants play a number of trivia games and the game gets harder in each round. The show has five rounds and the contestant that makes it through all five rounds has a chance to win $25,000 in the bonus round. The purpose of the show is for the contestants to pay off their debts. Pay It Off had okay ratings when it debuted, but it wasn't strong enough to make it to another season.
1 Season,

21

Episodes

October 2, 2009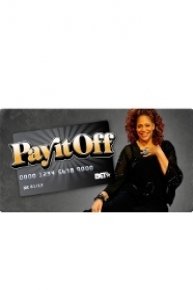 Pay It Off Full Episode Guide
Bernetta Knighten, Maurice Geurin

Nicholas Barkley, Alisha McCoy
If You Like Pay It Off, Then Try...