Real Momentum
Real Momentum is a documentary television series. It focuses on the families of gay people. Being gay has become more accepted through the years. This documentary series takes a look at a long neglected facet of this story. It focuses on the families of gay people rather than the gay person. These families have a unique outlook on this subject as they are the ones who must deal with the issues surrounding gay people, not just the gay family member.
This documentary takes an in-depth look at the consequences family members endure when someone in their family is gay. It interviews the various family members for their thoughts and feelings.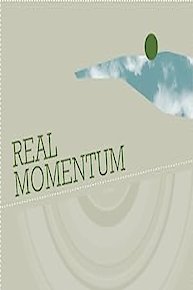 Real Momentum Full Episode Guide
Episode

7

-

Eleven Minutes, Part 2

Episode

6

-

Fashion In Film/Eye Candy: The Crazy...

Episode

2

-

Wrangle: Anatomy of an Icon
Episode

8

-

Training Rules

Episode

7

-

We're All Angels

Episode

4

-

The Butch Factor

The deconstruction of what makes a man and the stereotypes that divide the gay community.

Episode

3

-

Paris Hilton Inc.

This documentary focuses on celebrities like Paris Hilton and Britney Spears, this documentary dishes on the increasingly powerful status of the star in our culture.

Trantasia gets personal with six women vying to be crowned the first ever World's Most Beautiful Transsexual. The competition heats up between talent, evening gown and swimsuit into a show that compares to the best Las Vegas spectacle.