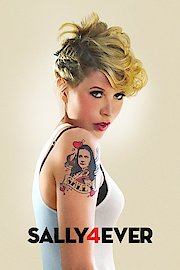 Watch Sally4Ever
TV-MA
2018
1 Season
Sally4Ever is a 2018 HBO television series that is a combination of dark comedy, romance, and drama. It follows the story of Sally (Catherine Shepherd), a marketing executive in her thirties who is stuck in a stagnant relationship with her long-term boyfriend, David (Alex Macqueen). She is also unsatisfied with her job and overall life, leading her to feel as though she is missing out on something.
The show takes a comedic approach to serious issues such as depression, dissatisfaction with life, and relationships. Sally is a relatable character who is both funny and flawed, and viewers will find themselves rooting for her as she tries to navigate the ups and downs of her love life and career.
The cast of Sally4Ever is led by Felicity Montagu, who plays Sally's mother. Montagu is best known for her role as Lynn in the hit television show I'm Alan Partridge. Her character in Sally4Ever is an overbearing mother who is constantly meddling in her daughter's love life. Her performance is both hilarious and cringe-worthy, as she attempts to set up Sally with the most unsuitable men.
Julia Davis, who created the show and stars as Emma, is another standout performer. Emma is a successful artist who becomes Sally's love interest. Davis's character is eccentric, unpredictable, and often inappropriate, but she is also vulnerable and complex.
Julian Barratt, who is known for his work in The Mighty Boosh, plays Sally's boyfriend, David. David is a dull, uninspiring character who does not understand Sally's need for excitement in her life. Barratt's performance is subtle and understated, but he is able to convey the character's frustration and lack of understanding through his facial expressions and body language.
The show's supporting cast includes some of the most talented actors and comedians in the United Kingdom. There are appearances from Mark Gatiss, Joanna Scanlan, and Sean Bean, as well as many others.
The show's writing is sharp and witty, with a dark sense of humor that is unique and refreshing. Davis, who wrote and directed all of the episodes, does an excellent job of balancing the comedic elements with the more serious themes. The dialogue is naturalistic and relatable, and the characters are all well-developed and interesting.
The cinematography and set design are also worth noting. The show is shot in a naturalistic style, with long takes and hand-held camera work. The sets are realistic and understated, which adds to the show's low-budget aesthetic.
Overall, Sally4Ever is a hilarious and entertaining show that will appeal to fans of dark comedy and romance. The performances are all excellent, particularly Felicity Montagu and Julia Davis, and the writing is clever and engaging. The show's unique blend of humor and drama make it a must-watch for anyone looking for something out of the ordinary.
Sally4Ever is a series that is currently running and has 1 seasons (7 episodes). The series first aired on October 25, 2018.