Secret Yosemite
Secret Yosemite is a reality documentary series that transports viewers into one of the largest national parks in the United States. The show reveals a number of common visitor and tourist locations, but also takes viewers off the beaten path to explore some of the more unique and little known parts of the massive facility. From rock formations to fabulous views, the park showcases a number of activities for people of all ages to check out and enjoy.
1 Season,

1

Episode

July 10, 2007

/

10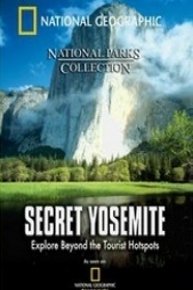 Secret Yosemite Full Episode Guide
Episode

1

-

Secret Yosemite

America's most frequently visited national park is Yosemite, but a lot of it remains untamed. Journey into Yosemite's wilderness to marvel at natural wonders tourists never see, including breathtaking waterfalls, giant sequoias, the towering El Capitan rock formation and the park's wild denizens.
If You Like Secret Yosemite, Then Try...