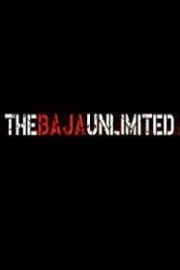 Watch The Baja Unlimited
The Baja Unlimited is a thrilling adventure show that takes viewers deep into the heart of the Baja Peninsula, where the rugged terrain and challenging conditions make for an adrenaline-pumping experience. The show features a team of off-road enthusiasts as they explore the vast and wild terrain of Baja, seeking out the most challenging and exciting routes to conquer.
Each episode of The Baja Unlimited takes viewers on a journey through some of the most remote and stunning landscapes in North America, as the team navigates through deep canyons, steep desert terrain, and rocky mountain passes. Along the way, they encounter all sorts of obstacles, from treacherous river crossings to hair-raising cliffside descents, pushing themselves and their vehicles to the limit.
The show features a range of vehicles, from powerful Jeeps and modified SUVs, to high-performance dune buggies and custom-built off-road trucks. Each vehicle is carefully prepared and equipped for the unique challenges of Baja, with heavy-duty suspensions, oversized tires, and powerful engines capable of tackling the toughest terrain.
The team behind The Baja Unlimited is made up of seasoned off-road veterans who have spent years exploring the backcountry of Baja. They bring a wealth of experience and expertise to each adventure, sharing their knowledge of the land and their passion for off-roading.
In addition to the thrilling off-road action, The Baja Unlimited also offers viewers a glimpse into the rich culture and history of Baja. Along the way, the team visits remote villages, meets with local residents, and learns about the traditional customs and practices of the region.
The stunning visuals of The Baja Unlimited are captured with state-of-the-art cameras and drone technology, providing viewers with a breathtaking perspective on the rugged beauty of the terrain. The show's expert team of photographers and videographers use a combination of ground-based cameras, aerial drones, and helmet-mounted cameras to capture every angle of the action, from sweeping landscapes to heart-pumping action shots.
Overall, The Baja Unlimited is a thrilling and action-packed adventure show that is sure to appeal to anyone with a love for off-roading, adventure, and exploration. With its stunning visuals, rich cultural insights, and heart-pumping action, it is a must-see for anyone who loves the great outdoors.