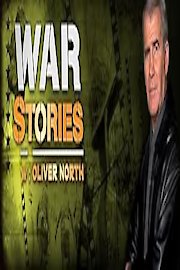 Watch War Stories with Oliver North
War Stories with Oliver North was a documentary show that aired on FOX News Channel from 2001 to 2016. The show was hosted by retired United States Marine Corps Lieutenant Colonel Oliver North, who was also a political commentator and former National Security Council staff member during the Reagan administration.
The premise of the show was to explore modern military conflicts and the stories of the people who fought in them. Each episode focused on a different conflict or event, ranging from World War II to the Iraq War.
The show used extensive archival footage and interviews with veterans, historians, and military experts to provide a comprehensive and balanced look at each conflict. North would often share personal anecdotes and insights from his own experiences as a Marine, which added a unique perspective to the show.
The series covered a wide variety of topics, including the Normandy landings, the Battle of the Bulge, the Korean War, the Vietnam War, the Gulf War, and the War on Terror. It also highlighted lesser-known conflicts such as the Chosin Reservoir Campaign during the Korean War and the Battle of Mogadishu in Somalia.
North delved into the intricacies of each conflict, exploring the tactics used by the military and the political factors that contributed to the conflict. The show did not shy away from controversial topics and often presented multiple viewpoints on complex issues.
The show also celebrated the bravery and sacrifices of the men and women who served in the military. Many episodes featured interviews with veterans who shared their personal stories of heroism and perseverance.
In addition to North's hosting duties, War Stories featured a team of correspondents who reported from conflict zones around the world. These reporters provided on-the-ground accounts of modern military conflicts, adding a contemporary perspective to the show.
War Stories with Oliver North was well received by audiences and critics alike. It was praised for its informative and engaging approach to military history, as well as its respectful and dignified portrayal of veterans.
Despite its success, the show was not without controversy. Oliver North's involvement in the Iran-Contra scandal during the Reagan administration led some to criticize his hosting of the show. Others accused the show of glorifying war and failing to address the human cost of conflict.
Despite these criticisms, War Stories remained a popular and respected documentary series throughout its 15-year run. Its legacy as a comprehensive and informative look at modern military conflicts continues to this day.
War Stories with Oliver North is a series that is currently running and has 4 seasons (24 episodes). The series first aired on May 31, 2010.