Zombieland
Zombieland is based on the hit Columbia Pictures movie of the same name, and finds four survivors outwitting zombies and searching for a place to call home. The Zombieland pilot comes from the film's original creative team, writers Rhett Reese and Paul Wernick (G.I. Joe: Retaliation, The Joe Schmo Show), and producer Gavin Polone (Gilmore Girls, Curb Your Enthusiasm).
1 Season,

1

Episode

April 19, 2013

/

10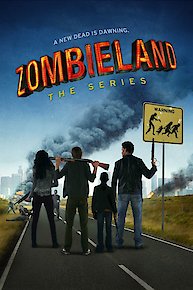 Zombieland Full Episode Guide
Adding new members to your post-apocalyptic "family" isn't as easy as it sounds. But at least sometimes you get pie.
Zombieland News
'Zombieland' Pilot Is it Worth Watching? Recap
Join the on-going adventure of Tallahassee, Columbus, Wichita, and Little Rock as they scour the rest of Los Angeles in search of other survivors.