Watch Are You The One?
Are You The One is an MTV television show that is part game, part reality show and part social experiment. The intention behind the show is to conduct a dating experiment amongst a group of young adults to see if they are able to identify what who would be a perfect match for themselves. Each of the individuals has a person that would be a potential perfect match according to several sets of criteria, but none of the individuals knows who that person is.
All the individuals are living together in a house, where they are able to get to know one another, ten men and ten women. As a group they must complete several challenges during each episode which are meant to reveal who their perfect match is, but the contestants have to choose correctly. The results of their matches are never revealed to them and romances are allowed to naturally occur throughout the episodes and as the challenges progress.
A million dollar purse is at stake, and it is meant to be shared amongst all individuals so it is in all of their best interests to choose wisely and find their perfect match in as few tries as possible.
Watch Full Episodes of Are You The One?

Season 5 Episode 1
Find Love Win Money (41:00)
Season 4 Episode 10
All or Nothing (41:00)
Season 4 Episode 9
Third Eye Blind (41:00)
Season 4 Episode 8
Great Ex-pectations (41:00)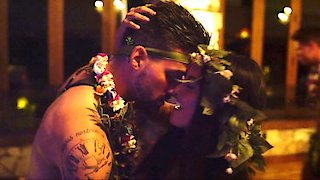 Season 4 Episode 7
Pulling Punches (41:00)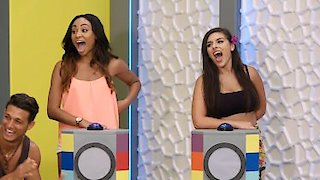 Season 4 Episode 6
Mammas' Boys

Watch Episodes
Clips & Extras
Are You The One?

Full Episode Guide
Episode

2

-

Playing The Game and Getting Played

Episode

1

-

Find Love Win Money

In the fifth season premiere, twenty-two singles move into a house in the Dominican Republic ready to find their scientifically selected match-up.
Season
4
10 full episodes
Episode

10

-

All or Nothing

Episode

9

-

Third Eye Blind

In the Season 4 finale, old conflicts surface; and an epic fight results in tears. Also: Asaf must choose between following his heart or being a group player.

Episode

8

-

Great Ex-pectations

A cringe-worthy competition leaves the guys' exes dishing dirt. Also: Gio and Stephen finally find out the truth about Julia.

Episode

7

-

Pulling Punches

The couples mix up the pairs at an Adam and Eve celebration; and jealousy emerges and punches are thrown.

The guys' moms share embarrassing information about them; Stephen gets worried about Gio's interest in Julia; and Francesca is stuck in Gio's wolf den.

Gio pursues Julia and every other woman in the house; and Cam and Victoria have an unmemorable evening.

Episode

4

-

Three's a Crowd

Gio and Kaylen's relationship stumbles; and Asaf gets intimate with the wrong person.

Episode

3

-

She Don't Want You

John gets mad when Stephen makes a play for Julia; Tori and Camille target the same boy; and tension rises for the "golden couples" in the Truth Booth.

Episode

2

-

Punch Drunk Love

John's down about his and Julia's flailing relationship; Asaf and Francesca take a journey to the Boom Boom Room; and Kaylen shocks the house when talking about her relationship with Gio.

Episode

1

-

Perfect Match at First Sight

The Season 4 opening of the Hawaii-based reality series in which 20 guys and gals looking for love try to find their scientifically selected match-up. First up: a love triangle develops into an embarrassing Matchup Ceremony.
Season
3
10 full episodes
Season
2
11 full episodes, 3 clips available
Season
1
12 full episodes, 24 clips available
If You Like Are You The One?, Then Try...
Most Popular Are You The One? Episodes
Season 5 Episode 1

Find Love Win Money

1/11/2017

Season 4 Episode 10

All or Nothing

8/15/2016

Season 4 Episode 1

Perfect Match at First Sight

6/13/2016

Season 1 Episode 1

You Can't Handle the Truth

1/21/2014

Season 4 Episode 2

Punch Drunk Love

6/20/2016
Are You The One? Video Clips & Extras
Are You The One? | Do You Feel It Too? Promo (Season 2) | MTV
Clip (00:31)
Are You The One? | Truth Hurts Promo (Season 2) | MTV
Clip (00:21)
Are You The One? | Official Trailer (Season 2) | MTV
Clip (01:06)
Scali & Jacy | Ep. 10 Extended Scenes | Are You The One? | MTV
Clip (02:44)
Getting Clearer | Ep. 10 Extended Scene | Are You The One? | MTV
Clip (02:36)
Scali & Jacy | Ep. 10 Extended Scenes | Are You The One? | MTV
Clip (02:44)
No Regrets | Ep. 9 Extended Scenes | Are You The One? | MTV
Clip (03:00)
Kayla Called Out | Ep. 9 Extended Scenes | Are You The One? | MTV
Clip (03:17)