Watch BET Remembers Whitney
BET Remembers Whitney was a one-hour special that appeared on the television channel BET February 18, 2012, that revisited the life of beloved musician, Whitney Houston, who was found dead in a hotel room on February 11, 2012. The special, hosted by fashion editor Bevy Smith, takes a walk through Whitney's life and features interviews with many of the people who were closest to the well-known Diva, including many celebrities.
BET Remembers Whitney travels back in time to the beginning of Whitney's career. It follows Whitney through her teenage years to nightclub performances to performances in roles on the silver screen. Nearly every monumental moment of the superstar's life is packed into the hour-long show. The show visits her award-winning performances in films like Waiting to Exhale, The Preachers Wife, and The Bodyguard, among others. The show also touches on the bond between Whitney and her only child, Bobbi Kristina, who she shared with singer Bobby Brown.
The special features heartfelt interviews from many of Whitney's closest friends, like gospel singer Kim Burrell, who provides an insightful look into the singer's life and religious beliefs, giving viewers a much more intimate look at who she felt the mega-star really was. The show also features in-depth interviews with others close to Whitney, including Faith Evans, gospel recording artist Donald Lawrence, R&B recording artist Kelly Price, India Arie, and many others.
Whitney Houston was laid to rest during a nationally televised special aired February 18, 2012. This episode of BET Remembers Whitney was aired the same day, following the funeral. The episode is 40:22 minutes long, and will take you on a journey through the entire life of a pop and film superstar that was unexpectedly cut short.
Special Event on BET

1 Season,

1

Episode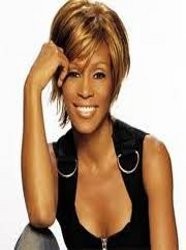 BET Remembers Whitney

Full Episode Guide
Episode 1 - Season 1, Episode 1

Host Bevy Smith examines the life and career of pop musician Whitney Houston.
If You Like BET Remembers Whitney, Then Try...
BET Remembers Whitney News
Future Lifetime Reality Show Will Spotlight Whitney Houston's Family
This just smells immediately of "incredibly bad idea, which will probably be done in horrible taste." Lifetime Network has reportedly given a proposed 10-episode reality series spotlighting the family the late Whitney Houston left behind a thumbs-up, Perez Hilton reports. The series will supposedly follow around the late six-time Grammy winner's sister-in-law and manager Pat. She'll be joined by her teenaged daughter; Whitney's brother, Gary; her mother, Cissy; and Houston's own teenaged daughter by ex-husband Bobby Brown, Bobbi Kristina.