Watch Chi Rho: The Secret
Series Length:
1 Season,

26

Episodes
Description:
After a Bible expert is abducted, his daughter Cora goes on a mission to find him. The kidnappers plan on going back in time to change the ancient past, Cora tries to stop their evil plan and save her dad.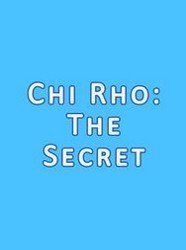 Chi Rho: The Secret

Full Episode Guide
Cora, Habib and the Wonderers see two of Jesus's friends entering a house in Jerusalem, while Roman soldiers are blocking the surrounding streets.

Episode 25 - A Child Is Born

Cora, Habib and the Wonderers turn up in Bethlehem a day before Jesus is born. But Christmas is not the reason why the city is bustling.

Episode 24 - The Lost Son

Cora, Habib and the Wonderers land in a very rundown corner of a market square. Gamblers try to squeeze money out of passersby.

Episode 23 - David and Saul

Cora, Habib and the Wonderers reunite with David. Since his victory over Goliath, he has become so popular that King Saul feels jealous of David.

Episode 22 - Daniel in the Lions' Den

Episode 21 - The Good Samaritan

Episode 20 - The Ten Commandments

Episode 19 - Abraham's Great Adventure

Episode 18 - The Big Surprise

Episode 16 - The Last Supper

Episode 15 - David and Goliath

Episode 14 - The Entry into Jerusalem

Episode 10 - Blind Bartimaeus

Episode 9 - Joseph and His Brother

Episode 8 - The Tower of Babel

Episode 7 - The Feeding of 5,000

Episode 6 - The Great Escape

Episode 5 - The Baby in the Bulrushes

Episode 4 - The Big Catch

Episode 2 - The Secret Garden
If You Like Chi Rho: The Secret, Then Try...