Watch Austin Powers: International Man of Mystery
"If he were any cooler, he'd still be frozen, baby!"
The comedy Austin Powers International Man of Mystery is a fun look at the spy game. James Bond is the true international spy but there is room for Austin Powers. The story is about Powers and his counterpart Dr. Evil being frozen in the 1960s. Dr. Evil shows up in the present so the world leaders have to unfreeze Powers. Upon his thaw, Powers gets right to work to protect the world, although the world has changed.
Mike Myers plays the highly charismatic spy. Elizabeth Hurley plays Vanessa Kensington, Powers' guide through his new world. She winds up being Powers love interest, as do most women in all of those spy movies. Mike Myers plays Dr. Evil as well as the hero. Evil's gang includes his son, played by Seth Green, Number Two, played by Robert Wagner, and Frau Farbissina, played by Mindy Sterling. The team tries to take over the world, but Powers is sent in to stop them as only a spy from the 1960s can do.
|
1997
|
1 hr 31 min
|

/

10
Cast

Studio

Director

Jay Roach

Language

English
More Like Austin Powers: International Man of Mystery
SUBSCRIPTION
RENT / BUY
CABLE
Austin Powers: International Man of Mystery News
Mike Myers Coming Back for 'Austin Powers 4' (Insert Catchphrase)
August 14, 2011 @ 10:00 am PST
|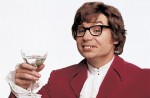 It was goofy as all hell, but there was a charm to the "Austin Powers" trilogy (okay, maybe just the first two movies) that made them wildly entertaining. Sure, the franchise's many catchphrases have been run into the ground, but who takes the blame for that, the movie or the people who still thought it was funny to say "YEAH baby!" ten years later? Well, those quote-mongers have something to jump about today as Mike Myers has officially signed on to do "Austin Powers 4."
Read More

Elizabeth Hurley Cast as Villainess in 'Wonder Woman' Pilot
March 04, 2011 @ 7:15 am PST
|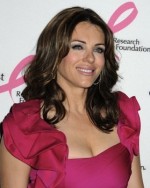 Just last week, we learned that "Friday Night Lights" star Adrianne Palicki will be playing Wonder Woman in the upcoming NBC pilot. Well, the star-spangled heroine now has a villainess: Elizabeth Hurley.
Earlier today, Hurley (who is known to most as the leading lady in the first "Austin Powers" movie or as the devil in the Brendan Fraser comedy "Bedazzled") tweeted that she is "Thrilled to be doing the NBC pilot Wonder Woman.
Read More

Yeah, Baby, Yeah! Mike Myers Secretly Wed His Longtime Girlfriend Five Months Ago
March 04, 2011 @ 11:42 am PST
|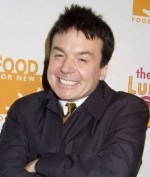 Actor Mike Myers really is a man of mystery.
Page Six is reporting that the "Shrek" creator married his longtime girlfriend, Kelly Tisdale, five months ago in a private ceremony.
Myers' rep confirmed the "beautiful" event took place in New York City where the 47-year-old actor and his lady reside.
Tisdale and Myers relationship became public knowledge in 2006, just after Myers broke off his 12-year marriage to Robin Ruzan.
Read More


Watch Austin Powers: International Man of Mystery Trailer

Austin Power: International Man of Mystery - Original Theatrical Trailer
|
2:26
Watch Austin Powers: International Man of Mystery Online - Watch online anytime anywhere: Stream, Download, Buy, Rent
Austin Powers: International Man of Mystery is currently available to watch and stream, download, buy, rent on demand at Sling, DIRECTV NOW, Amazon, Vudu, Google Play, FandangoNow, YouTube VOD, iTunes online.