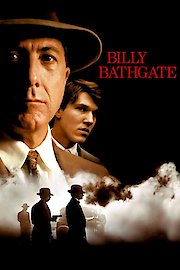 Watch Billy Bathgate
"In 1935, a New York kid was looking for a hero. He found Dutch Schultz."
R
1991
1 hr 46 min
"Billy Bathgate" (1991) is an American gangster movie based on the E.L. Doctorow novel of the same name. The title character is a poor teenage boy who is befriended by the gangster Dutch Schultz and trained by his associate Otto Berman. Billy is initially impressed by Dutch's wealth and power, but gradually begins to see his ruthlessness and brutality. Things eventually come to head during a conflict with rival gangsters.