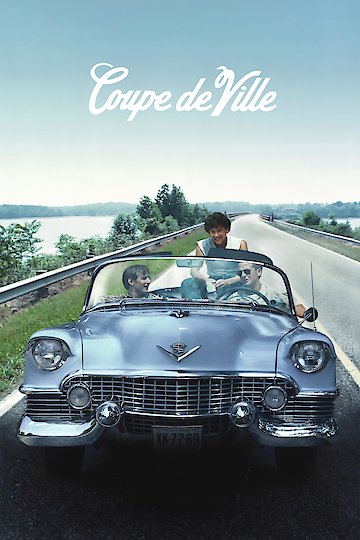 Watch Coupe de Ville
"A comedy for everyone who ever struggled to love a brother...or strangle one."
PG-13
1990
1 hr 39 min
Coupe de Ville is a PG-13-rated dramedy from 1990 that focuses on the relationship between a trio of brothers. The eldest, Marvin, is a sergeant within the American Air Force, Buddy is a meek dreamer, and Bobby is a rebel attending reform school. While the boys regularly engaged with each other as children, they've seen grown up into individuals who barely interact with one another. During the summer of '63, their father tasks them with driving a '54 Cadillac, a gift for their mother's 50th birthday, from Detroit to Miami. Coupe de Ville has a running time of 99 minutes.