Watch Finding Nemo
"There are 3.7 trillion fish in the ocean. They're looking for one."
The 2003 film Finding Nemo was released once again in 2012 because of the amazing success it had when it was first released. With mostly positive reviews from movie critics out there, it has become one of the most successful Disney films ever. Since it grossed over $921 million, Disney knew they had to show it out in theaters for another time.
The plot of this film is simple, unique, lighthearted, and somewhat relatable to viewers everywhere. The story follows a clownfish father named Marlin who's pregnant wife was eaten by a shark, leaving only one of their kids alive, but injured. The film then goes to the present time where Nemo, Marlin's son has grew up and is ready to go on his first day of school. Due to the horrific accident, Marlin became very over protective, making Nemo feel as if he had no freedom. When Marlin brought Nemo to school, a couple of Nemo's classmates saw a boat with fish divers, and they all dared each other to touch the boat.
As Nemo was about to touch the boat, Marlin senses something is wrong and see Nemo about to touch the boat and stops him. Since this embarrassed Nemo, he sneaks out to touch the boat, and unfortunately gets caught by the divers.
While trying to find Nemo, Marlin meets a girl named Dory who is sweet girl who has short term memory. When the two are looking for Nemo, they bump into some sharks which frightens Marlin. However, these sharks are vegetarian sharks who have vowed to not eat any fish. Although one of the sharks still has cravings of fish, and once Dory's nose bleeds, he attempts to eat her. Fortunately, he doesn't and they all sustain as friends. The sharks help Marlin and Dory with a couple of clues such as the boat that took Nemo which helps them continue on finding him.
Meanwhile, Nemo wakes up inside of a fish tank in a dentist and tries to escape with the other fish. No one has ever escaped from this fish tank, but since the dentists' niece is arriving soon, they must escape Nemo, as she is known for being the fish murderer in the tank.
After a Marlin and Dory fight, Dory unfortunately loses her memory once again, but bumps into Nemo, and after a while, she remembers him. Eventually, Marlin and Nemo reconcile and Nemo goes back to school without his Dad worrying so much about him anymore.
|
2012
|
1 hr 40 min
|

/

10
Cast

Studio

Director

Andrew Stanton, Lee Unkrich

Language

English
More Like Finding Nemo
Finding Nemo News
Blockbuster Bets: 5 Fall Movies That Could Hit Big
August 26, 2015 @ 11:15 am PST
|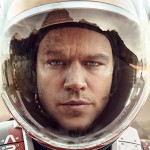 Between September and the end of November, moviegoers will have plenty of flashy big movies to see, and chances are that at least a couple of them will be huge hits.
Read More

Oprah Winfrey's Lindsay Lohan Interview Disappoints
August 20, 2013 @ 1:06 pm PST
|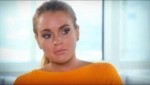 Oprah Winfrey's interview with Lindsay Lohan had plenty of buzz surrounding it, but the audience for the interview on last Sunday's episode of "Oprah's Next Chapter" was far less than huge.
Read More

5 Fantastic Father-Son Movies to Watch This Father's Day
June 13, 2014 @ 2:17 pm PST
|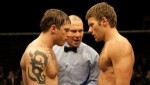 Whether you're looking for a movie to watch with dad or a movie about dads, there are plenty of options out there for you this Father's Day weekend. In particular, the father-son relationship is a staple of classic Hollywood films of all kinds, from small comedies to large-scale action flicks. So you don't have to search far and wide for a movie about a father and son, but which ones are the best ones to watch this weekend? Here's our list of Father's Day movies for all kinds of moods, whether you want to laugh or cry.
Read More

'Finding Nemo' Sequel Finally Gets a Title. Meet 'Finding Dory'.
April 02, 2013 @ 10:12 am PST
|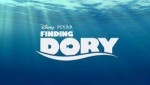 Disney has finally given us a little snippet of information about the long-hinted at "Finding Nemo" sequel today via their Facebook page. And no, this isn't an April Fools' joke.
Read More


Watch Finding Nemo Trailer

Finding Nemo 3D Trailer|1:53
Watch Finding Nemo Online - Watch online anytime anywhere: Stream, Buy, Rent
Finding Nemo is currently available to watch and stream, buy, rent on demand at Amazon, Vudu, Google Play, FandangoNow, iTunes, YouTube VOD online.