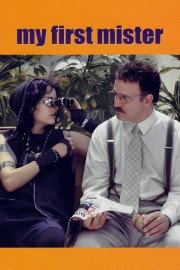 Watch My First Mister
"Mismatched. Misguided. Unmistakably friends."
R
2001
1 hr 49 min
48
Jennifer (Leelee Sobieski) is a 17-year-old Goth with multiple face-piercings and a fondness for graveyards. Randall (Albert Brooks) is a middle-aged salesman with an obsessively tidy life and a fear of anything new. When these two opposites collide, the chain reaction sparks a life-altering meltdown for them both in this wickedly perceptive, critically acclaimed comedy director and actress Christine Lahti.