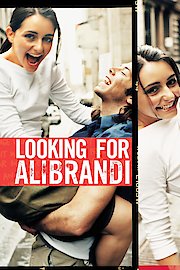 Watch Looking for Alibrandi
"Sometimes what you're looking for is closer than you think..."
2000
1 hr 43 min
Looking for Alibrandi is a coming-of-age drama film that explores the complexities of growing up as a young woman of Italian heritage in modern-day Australia. The movie was directed by Kate Woods and released in the year 2000. It features a talented cast that includes Greta Scacchi, Anthony LaPaglia, Elena Cotta, Pia Miranda, and Kick Gurry.
The plot of the movie revolves around a 17-year-old girl named Josephine Alibrandi (played by Pia Miranda) who lives with her mother, Christina (played by Greta Scacchi), and her grandmother, Katia (played by Elena Cotta), in Sydney, Australia. Josephine, who is known as "Josie" to her friends, is a smart and opinionated young woman who is struggling to find her place in the world.
Josie's life is turned upside down when she meets her estranged father, Michael Andretti (played by Anthony LaPaglia), for the first time. Michael is a successful lawyer who has been absent from Josie's life for many years, and his sudden appearance causes a great deal of tension and conflict within the Alibrandi family.
As Josie begins to explore her identity and her relationships with her family and friends, she also becomes involved with a boy named Jacob Coote (played by Kick Gurry), who is the captain of the school's rugby team. Despite the fact that Jacob is not Italian, Josie is drawn to him and begins to question her own cultural identity.
Throughout the movie, Josie struggles with a range of issues, including her complex relationship with her father, the expectations of her conservative Italian family, and the challenges of growing up as a young woman in a multicultural society. However, with the help of her mother, grandmother, and friends, Josie is able to navigate these challenges and discover who she truly is.
One of the strengths of Looking for Alibrandi is its portrayal of the experiences of first-generation immigrants and their children in Australia. The movie explores the tensions between the old world and the new, as well as the struggles and joys of finding one's place in a multicultural society. The characters are complex and nuanced, and the movie does an excellent job of capturing the different perspectives and attitudes of each generation.
Another notable aspect of the movie is its depiction of the complexities of family relationships, particularly between parents and their children. The movie explores the themes of forgiveness, acceptance, and redemption, and shows how families can come together and support each other in times of need.
Overall, Looking for Alibrandi is a moving and thought-provoking movie that explores the challenges and joys of growing up in a multicultural society. It is a timeless coming-of-age story that speaks to the experiences of young people of all backgrounds and cultures, and its themes of family, identity, and acceptance are as relevant today as they were when the movie was first released.