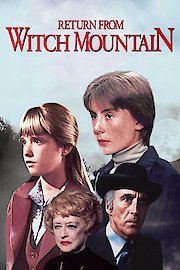 Watch Return from Witch Mountain
"Sinister forces from this world against two young space travellers from another."
G
1978
1 hr 34 min
51
Tia and Tony must use their supernatural powers to save Los Angeles in this sequel to Disney's Escape to Witch Mountain. Facing off against a duo of evil masterminds, the brother and sister join forces with a group of truants to save the city from destruction before it's too late.