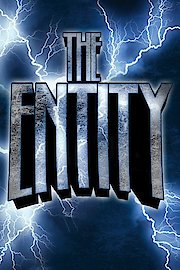 Watch The Entity
R
1982
2 hr 5 min
35
The Entity is a 1982 horror film directed by Sidney J. Furie and starring Barbara Hershey, Ron Silver, and David Labiosa. The movie is based on a true story and depicts the nightmarish experiences of a woman named Carla Moran who is assaulted by a malevolent entity. This entity becomes a living nightmare for Carla, and drives her to the brink of insanity.
The movie starts with Carla living a normal life as a single mother with three children. One night, she is attacked by an unseen force that rapes her. Carla is terrified and unable to explain what happened to her, and she suffers a breakdown. Her friend Cindy (Margaret Blye) suggests that she see a therapist, and Carla agrees.
Carla's therapist, Dr. Phil Sneiderman (Ron Silver), is initially skeptical of her claims, but when he becomes a witness to the violent nature of the entity's attacks, he quickly realizes that Carla is telling the truth. Dr. Sneiderman convinces her to allow a team of parapsychologists to investigate her case. The group includes Dr. Cooley (Richard Brestoff), Dr. Weber (George Coe), and Dr. Jaffey (Jacqueline Brookes).
The parapsychologists set up an experiment in Carla's house to try and capture evidence of the entity's existence. They witness furniture moving on its own and hear strange noises, but are unable to capture anything on camera. The entity then begins to attack the researchers, causing them to flee the house.
As Carla's mental state deteriorates, she seeks help from a medium named Philomena (Natasha Ryan). Philomena senses the entity's presence and tries to perform an exorcism. During the exorcism, the entity attacks Philomena and nearly kills her. Carla's ex-husband Jerry (Alex Rocco) attempts to intervene and is also attacked by the entity.
Dr. Sneiderman is finally convinced that the entity is real when he witnesses it attacking Carla. He seeks the help of a parapsychologist named Gene Kraft (Robert McNaughton) who specializes in manipulating magnetic fields. Gene attempts to capture the entity in a magnetic field, but the entity manages to break free.
The entity continues to torment Carla, escalating the attacks to the point where Carla suffers a seizure. Dr. Sneiderman and Gene beg Carla to fight back against the entity, and she eventually gathers the strength to mentally attack it. The entity disappears, and Carla is left alive but traumatized.
The Entity is renowned for its terrifying depiction of assault and brutal supernatural horror. The movie's use of practical effects to show the entity attacking Carla is especially impressive, and it has become a cult classic in the horror genre. Barbara Hershey's performance as Carla is deeply moving and adds an emotional weight to the film. The Entity's horrific nature, combined with its portrayal of the protagonist's psychological deterioration, makes it an unnerving and unforgettable horror film.
The Entity is a 1982 horror movie with a runtime of 2 hours and 5 minutes. It has received mostly poor reviews from critics and viewers, who have given it an IMDb score of 6.7 and a MetaScore of 35.