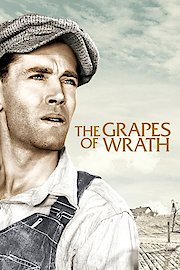 Watch The Grapes of Wrath
"The Joads step right out of the pages of the novel that has shocked millions!"
NR
1940
2 hr 10 min
96
When the dust bowl rolls through 1930s middle America, families are forced to move west. The Grapes of Wrath is the story of one family who cannot pay the bank and lose their farm. They hear there is work in California and head for the promised land. Along the way they encounter people and situations that they never dreamed of before.