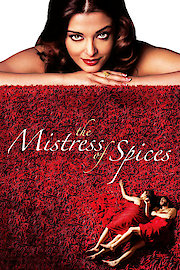 Watch The Mistress of Spices
"One spice for passion. And one woman who knows its name."
PG-13
2005
1 hr 36 min
The Mistress of Spices is a romance movie. This movie revolves around the life of a special girl from India. When she is born her parents are not happy to have a daughter. Through her growth toward adulthood her parents realize their daughter has special abilities to see the future. She is kidnapped and escapes only to meet a group of girls being sent to learn how to be mistresses of the spices. Once her schooling is done she is sent to America to ply her trade with the spices. She meets and falls for an American man. The first rule of spices is that she cannot use them for her wishes and she must choose whether or not to break the rule.