30 Days in May
This movie tackles the time in May of 2012 when professional boxer Mayweather was undergoing some of the most trying times of his life. He went from a victory in the boxing ring on May 5th of that year to a jail sentence on June 1st of the same year. He serves two months in the jail and describes the day that he left as the best day of his life. He says that the experience was one of the hardest in his life. Those are big words coming from a professional boxer. It is a movie that details his experiences.
Wednesday 10:00 PM et/pt on Showtime

1 Season,

1

Episode

April 3, 2013

/

10

Cast:

Justin Bieber, Melissa Brim, Drake, Earl Hayes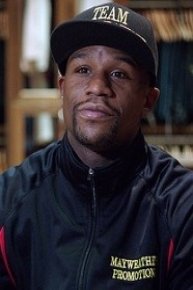 30 Days in May Full Episode Guide
Boxer Floyd Mayweather and his time in jail in 2012 for domestic battery involving his ex-girlfriend.