Catherine Cookson's The Rag Nymph
In this adaptation of the popular novel by Catherine Cookson, young Millie has lived a difficult life as she was brought up by a mother who worked as a prostitute in 19th century England. After her mother commits suicide life grows harder for Millie as she seems to be forced into a job at a brothel, until the kindly Aggie enters her life and shows her how different things can be. The friendship Millie develops with the much younger Ben also helps shape her future as she battles to live a normal and happy life.
1 Season,

3

Episodes

October 3, 1997

/

10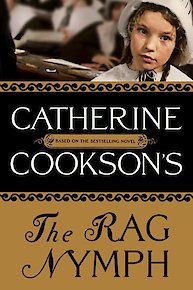 Catherine Cookson's The Rag Nymph Full Episode Guide
Millie returns home to turn Aggie's rag yard into a lucrative bakery, but a spat with Ben sends her straight into the arms of Boswell.

In Victorian Northeast England, 16-year-old Millie takes a job as a nursemaid and crosses paths with the vicious Berenice Crane-Boulder.

On the streets of 19th-century Newcastle, rag lady Aggie Winkovski takes in 10-year-old Millie, who's lost contact with her prostitute mother.
If You Like Catherine Cookson's The Rag Nymph, Then Try...