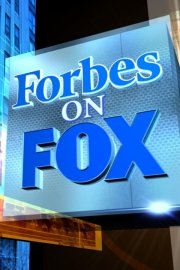 Watch Forbes on FOX
Forbes on FOX is a weekly show on Fox News Channel that first aired in 2000. The show is all about money and business, with a focus on providing answers to common financial questions. The program features a team of experts from Forbes magazine, who address a variety of financial issues and offer advice on how to create wealth in a rapidly changing economy.
Each week, the show explores different topics related to business and finance, ranging from technology to real estate to the stock market. The program frequently features interviews with successful business leaders, who offer their insights on the best ways to create and manage wealth.
One of the hosts of Forbes on FOX is David Asman, a well-known journalist and television personality who blends a friendly, conversational style with sharp analysis and insights. Asman's background in journalism and finance make him an ideal choice to co-host the program, and he brings a wealth of knowledge and experience to the table.
Another host of the show is Elizabeth MacDonald, an award-winning investigative reporter and economic journalist who has written for a variety of publications, including The Wall Street Journal and Forbes magazine. MacDonald brings her extensive knowledge of financial markets and trends to bear on the show, offering a unique perspective on the latest economic news and trends.
Finally, the third host of Forbes on FOX is Rick Ungar, who has worked as a consultant to many of the world's leading financial institutions, including GE Capital and JPMorgan Chase. Ungar's participation in the show reflects his deep understanding of financial markets and his commitment to helping people make informed decisions about their investments.
Throughout the program, the team of experts offers tips, tricks, and insights into investing, saving, and building wealth. They analyze current events and market trends to help viewers understand what's happening and why, and offer actionable advice that people can use to create real-world results.
One of the unique features of Forbes on FOX is its commitment to providing advice that's relevant to people from all walks of life. Whether you're a seasoned investor or just getting started, the show offers insights and advice that can help you build wealth and achieve your financial goals.
Whether you're interested in learning about the latest trends in real estate, technology, or other areas, or you're simply looking for tips on how to save money and build a better financial future, Forbes on FOX is the perfect show for you. With its engaging hosts, comprehensive analysis, and practical advice, it's a must-see program for anyone who wants to stay up-to-date on the latest economic news and trends.