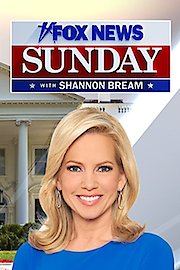 Watch Fox News Sunday with Chris Wallace
Fox News Sunday with Chris Wallace is a Sunday morning talk show from the FOX News network that premiered in 1996. The show features interviews with newsmakers and discussions about current events and political issues. Chris Wallace is the host who conducts the interviews and moderates the discussions. In addition to Wallace, the show stars political analysts Mara Liasson, Charles Krauthammer, and Fred Barnes.
Mara Liasson is a former White House correspondent for NPR and a regular contributor to Fox News. She is known for her insightful and balanced analysis of the news and her ability to provide a unique perspective on political analysis. She brings her expertise to the table during interviews, discussions, and debates on the show.
Another regular on Fox News Sunday is Charles Krauthammer, a Pulitzer Prize-winning columnist and political analyst. Krauthammer is known for his conservative views and his insightful commentary, which he brings to the show each week. He provides thoughtful analysis of the news and current events as well as sharp insights into the political landscape.
Fred Barnes is also a regular on the show and brings his conservative perspective to the discussions. Barnes has a wealth of experience covering politics and has written for publications such as The Weekly Standard and The New Republic. He brings his unique insights to the table during discussions and debates on the show.
In addition to the regular contributors, the show also features guest interviews with newsmakers from the political world. Chris Wallace is known for his tough but fair style of interviewing and is able to elicit information from his guests that they might not share with other interviewers.
One of the standout features of Fox News Sunday with Chris Wallace is the roundtable discussion, in which the regular contributors discuss the news of the day and provide their opinions and insights. The roundtable is characterized by lively and informed debates and discussions, with the contributors often taking different positions on issues and providing different perspectives.
Another feature of the show is the "power player of the week" segment, in which Wallace interviews a person who is making an impact in their field, whether it be politics, business, or another area. These interviews provide a unique perspective on current events and give viewers an inside look at the people who are shaping the world around us.
Overall, Fox News Sunday with Chris Wallace is a must-watch for anyone interested in politics and current events. The show provides insightful analysis and thoughtful commentary on the news of the day and features some of the best political analysts and commentators in the business. Whether you are a political junkie or just interested in staying informed, Fox News Sunday is a show you won't want to miss.
Fox News Sunday with Chris Wallace is a series that is currently running and has 2022 seasons (655 episodes). The series first aired on September 4, 2022.