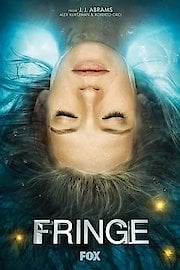 Watch Fringe
TV-14
2008
5 Seasons
Fringe is a science fiction television series that aired on FOX from 2008 to 2013. The show was created by J.J. Abrams, Alex Kurtzman, and Roberto Orci and follows a team of FBI agents, scientists, and consultants who investigate a series of supernatural phenomena and experiments.
At the center of the show is FBI agent Olivia Dunham, played by Anna Torv. Dunham is a dedicated and skilled agent who becomes involved in the Fringe division, a special task force that investigates cases involving unexplained phenomena. Alongside her partner, Peter Bishop, played by Joshua Jackson, and Fringe division leader Phillip Broyles, played by Lance Reddick, Dunham uses her skills and expertise to solve cases that often blur the lines between science and the paranormal.
But as the team delves deeper into their cases, they begin to uncover a larger conspiracy involving a parallel universe and a mysterious corporation known as Massive Dynamic. The team must navigate the dangerous landscape of their investigations while trying to uncover the truth behind the mysterious events that seem to plague their world.
Throughout the show's five seasons, Fringe explores a wide range of scientific and paranormal phenomena, including shape-shifters, telekinesis, time travel, and alternate universes. The show blends elements of police procedural dramas with science fiction and dark fantasy, creating a unique and compelling viewing experience.
The show features a talented and diverse cast of characters, including the eccentric and brilliant scientist Walter Bishop, played by John Noble. Bishop is a former government scientist who has been institutionalized for decades and becomes a key player in the Fringe division's investigations. Alongside him is his son Peter, a charming and intelligent conman who has a complicated past and a connection to the various conspiracies the team uncovers.
The team is rounded out by Astrid Farnsworth, played by Jasika Nicole, a lab assistant and tech expert who becomes a trusted member of the Fringe division, and Agent Charlie Francis, played by Kirk Acevedo, an FBI agent who becomes involved in the division's investigations.
The show also features a number of recurring characters, including Nina Sharp, played by Blair Brown, an executive at the mysterious corporation Massive Dynamic, and Lincoln Lee, played by Seth Gabel, an alternate version of a member of the Fringe division who becomes involved in the team's investigations.
Throughout its run, Fringe attracted a dedicated fan base and critical acclaim for its innovative storytelling, complex characters, and powerful emotional moments. The show's thoughtful exploration of scientific and philosophical themes, as well as its exploration of the human condition, set it apart from other shows in its genre and make it an enduring fan favorite.
In conclusion, Fringe is a gripping and emotionally impactful science fiction show that blends elements of police procedural dramas, fantasy, and horror to create a unique viewing experience. With its talented cast of characters, innovative storytelling, and exploration of complex themes, Fringe stands as one of the most unique and beloved shows of its era.
Fringe is a series that is currently running and has 5 seasons (100 episodes). The series first aired on September 9, 2008.