Kitten Rescuers
Jo Brand presents a one-off Documentary following RSPCA inspectors, vets and volunteers, as they attempt to rescue Cats and Kittens who have been Neglected or Abandoned.
See Also: Jo Brand's Cats and Kittens: https://www.thetvdb.com/?tab=series&id=337857&lid=7
Wednesday at 08:00PM et/pt on Channel 5 (UK)

1 Season,

8

Episodes

February 7, 2017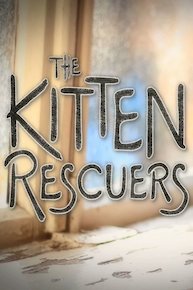 Watch Full Episodes of Kitten Rescuers

Kitten Rescuers Full Episode Guide
On Christmas morning, an inspector tries to save a kitten trapped in a storm drain while Jo Brand spreads holiday cheer to a feline lover.

Vets operate on a tiny kitten with two fractured legs while a pet owner with 30 cats struggles with separation anxiety.

Animal welfare officers try to rescue a multitude of cats in a household ridden with infection while Jo Brand assists with a cat hernia operation.

Several kittens showing symptoms of cat flu are rushed to the vet while a pregnant feral feline with an injured paw needs saving.

A flat overrun with breeding cats becomes a hairier problem when the mother of a four-week-old kitten in need of milk can't be found.

Inspector Anthony Joynes tries to lure a mother cat and her kittens from an abandoned cabin while Jo Brand meets a cat lady with 50 feline friends.

Officer Matt Brown procures a badly injured kitty while a pregnant pussycat goes missing.

Kitten Saba survives a steep fall from a fourth-floor balcony while a timid tabby cat gets caught in a chimney.