Lockup: Raw
The show Lock Up: Raw appears on MSNBC and shows raw and unseen footage of the Lock Up series. This program is one that is like no other because it goes inside of prisons to get the real stories from prisoners themselves. They get to tell viewers why they were incarcerated and what life is truly like behind the walls of some of the most notorious prisons across the United States.
The show interviews dangerous offenders and asks them about why they turned to a life of crime. The inmates are honest and some offer regrets about what they did to their victims while others do not.
The inmates are honest and one even states that a prison is a hate factory. This means that they only create more angry, greedy, and hateful inmates. Time is something that many inmates have so the show is able to really delve into the mentality of offenders.
The show is done in the style of a documentary so that viewers can begin to better understand the mind of a criminal. The show is very graphic, during the unedited raw episodes foul language and derogatory phrases are often uttered. The show allows people to see just how hard it is to work in a prison. Guards talk about the conditions and even demonstrate cell searches which they conduct often to search for shanks, banned items, and drugs.
The searches show just how innovative prisoners are with weapon making. A simple toothbrush, pen, or other blunt item can be easily used to hurt someone. The crew visited inmates who had been attacked and they descried just how easily gangs and other inmates can hurt someone.
Gangs are a way of life in prison and the show documents how people are forced to join them in prison to get protection. People who leave the gangs are often killed or ostracized. Prison officials do offer ex-gang members the ability to be moved to solitary confinement or a new prison. The process is shown in detail on the show and the ex-gang members talk about how hard it was to rat out their fellow gang members.
The show allows others to do the most talking. The show is one hour long and allows everyday people to see what life is like for those who have been sentenced to prison time.
6 Seasons,

36

Episodes

November 13, 2010

/

10

Cast:

Rasha Drachkovitch, Tracy Powell, Jacob Hekter, Susan Carney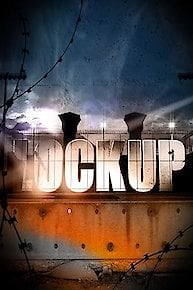 Lockup: Raw Full Episode Guide
Episode

5

-

The Little Things

Jail stays are being extended and inmates don't have much, which leads to acts of violence over little things, particularly food.

Episode

4

-

The Ties That Bind

Booking departments see men and women at their worst: drunk, high or a danger to themselves or others. Addiction has led users into lives of crime.

Episode

2

-

Unraveling the Truth

One of the toughest parts of making the show: getting behind the facade and unearthing the inmates' real stories. Producers offer their side.
Episode

6

-

View From the Crew

Lockup's been on the air since 2000, and over the years we've filmed in well over 50 prisons and jails across the U.S. and the world.

Episode

5

-

Jailhouse Blues

For some, jail is the ultimate limbo between freedom and a life behind bars or even worse. And for better or worse, time in jail changes everyone.

Episode

4

-

The Thin Line

There are lines nearly everywhere you look in prison and jail. Inmates move in lines, are fed in lines and are contained by lines. But there are also invisible lines -- lines between right and wrong. Lines between freedom and more years behind bars. Some inmates discover beauty in lines, while others cross them.

Episode

3

-

The Flip Side

A U.S. marine violates the code and now faces a murder charge. A would-be soccer mom takes up with a violent street gang. An openly gay inmate adheres to the convict code and pays the price. And a young inmate goes home to the father who had him arrested.

Episode

1

-

Lasting Impressions

In this hour, a production team reveals what it's like to be up-close and personal in a maximum security lockout.