Making of
This half hour program documents the process through which feature films and television programs are made. It focuses on background information and interviews with cast and crew to provide insight into the creative process of film and television. It also provides a look at the work that actors, producers, directors, and the rest of the production team do to create entertainment for audiences around the world.
Tuesday 11:00 PM et/pt on pivot

1 Season,

2

Episodes

August 12, 2014

/

10

Cast:

William Conrad, Anthony Daniels, George Lucas, Mark Hamill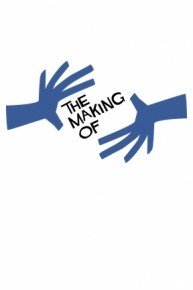 Making of Full Episode Guide
Episode

2

-

Making of: "The Theory of Everything"

Episode

1

-

Making of: "The Giver" from Page to S...

Join Meryl Streep, Jeff Bridges, Katie Holmes, Brenton Thwaites, Taylor Swift and Odeya Rush behind the scenes as the stars and author Lois Lowry give insight into adapting the story into a new film.