Raw Travel
Raw Travel is a one of a kind, fast moving television series that showcases the growing wave of socially and environmentally aware travel. Each episode celebrates the self-discovery that authentic cultural experiences can bring. The show incorporates eco-tourism, adventure sports, volun-tourism (giving back), indie music, authentic culture and more.
The camera follows Executive Producer and Host, Robert Rose, as he navigates through the unpredictable realm of adventurous travel to off the beaten path locations all over the world. Raw Travel invites viewers to get rid of their fears, break out their passports and take a journey to
Saturday on Syndication

1 Season,

83

Episodes

October 5, 2013

/

10

Cast:

David Krueger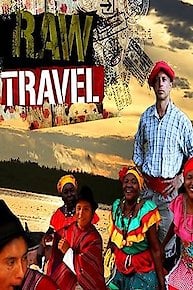 Raw Travel Full Episode Guide
Episode

1

-

Gangwon Province, South Korea

Exploring the rural and beautiful Gangwon-do Province of South Korea.
Exploring the magical but modern capital city of Seoul, South Korea, and the surrounding areas.

Episode

4

-

Bienvenue to Guadeloupe

Raw Travel uncovers the unreal beauty, delectable cuisine and distinct culture of the largely undiscovered French-Caribbean islands of Guadeloupe.

Episode

3

-

La Belle Province (Quebec, Canada)

Raw Travel explores the unique food, people and culture to showcase why Quebec, Canada is so often referred to as "La Belle Province" or "The Beautiful Province."

Episode

2

-

Peru's Southern Coast Part 2: Serendi...

The Raw Travel crew goes off-script in Peru's Southern Coast with unplanned stop-offs at local beaches and the interior river valley before returning to Lima for an authentic and serendipitous adventure.

Episode

1

-

Peru's Southern Coast Part 1: Road Le...

The Raw Travel crew takes a road less travelled down Peru's Southern Coast to discover lovely Pisco wineries, beautiful desert landscapes and a fascinating Afro-Peruvian culture.