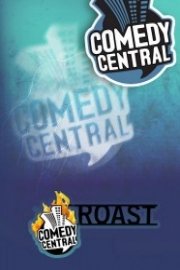 Watch The Comedy Central Roast of Flavor Flav
TV-MA
2003
1 Season
The Comedy Central Roast of Flavor Flav aired on Comedy Central in 2007 and was a part of their popular Roast franchise. The show featured hip-hop legend and reality TV star Flavor Flav as the guest of honor, being roasted by a panel of comedians and celebrity guests.
The show was hosted by comedian Katt Williams, who set the tone for the night with his irreverent and unapologetically crude humor. Williams wasted no time in cracking jokes at Flav's expense, highlighting his trademark clock necklace, his many failed relationships, and his numerous child support payments.
Joining Williams on the dais were a variety of comedians and notable personalities, each taking their turn at roasting Flav. Jeffrey Ross, one of the most popular Roast "roasters," was on hand to provide his brand of biting and sarcastic humor. Other guests included comedians Patrice O'Neal and Greg Giraldo, rapper Snoop Dogg, and iconic boxer Mike Tyson.
Throughout the night, the roasters took aim at Flav from all angles, poking fun at his unusual fashion sense, his questionable behavior on his reality TV series, and his somewhat outlandish persona. Flav took it all in stride, however, and even gave back as good as he got, delivering a few quips of his own and showing off his natural charisma.
As with all Roasts, the show was filled with profanity, sexually explicit jokes, and other humor that could be considered offensive or controversial. However, all of it was in good fun, and the roasters clearly had a great time taking turns roasting Flav and each other.
Ultimately, The Comedy Central Roast of Flavor Flav was a hilarious and irreverent event that showcased the skills of some of the best comedians and personalities of the time. It was a fitting tribute to one of hip-hop's most iconic figures, and a great source of entertainment for fans of comedy and celebrity gossip alike.
Fans of the Roast franchise will definitely want to check out this classic episode, which is sure to leave them rolling with laughter and eager for more. It's a time capsule of sorts, offering a glimpse into the pop culture zeitgeist of the late 2000s and the way in which comedy was used to both celebrate and skewer some of its biggest stars.
The Comedy Central Roast of Flavor Flav is a series that is currently running and has 1 seasons (14 episodes). The series first aired on August 10, 2003.