The Division
The Division is a web series that is filled with action-packed, suspense thriller that leaves the audience intrigued as they wait for the next mystery to unfold. The main character, Nick Trever, fights against a secret organization called "The Division", in order to find his kidnapped son and protect the rest of his family. Currently, the producer is creating a new webisode about once a year.
1 Season,

4

Episodes

May 26, 2011

/

10

Cast:

Bonnie Bedelia, Nancy McKeon, Lisa Vidal, Jon Hamm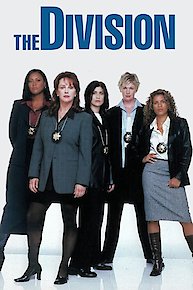 The Division Full Episode Guide
Nick learns the truth about Michelle's research, and they leave to rescue Dr. Bryce, the only surviving researcher from Genesis, without knowing what's waiting for them.

Nick Trever reunites with his family and discovers The Division is after Michelle's research. The research that could change everything.

Nick Trever struggles to find out where Jeremy is but discovers the shocking truth from the people behind the kidnapping.

Nick Trever's son Jeremy gets kidnapped by mysterious people. Nick has to kidnap Senator Stanfield in order to get Jeremy back.