The Lava Field
When Reykjavik crime detective Helgi Marvin Runarsson is called in to investigate a suicide case on Snaefellsnes Peninsula, the case turns out to be far from simple. Pulled into a sinister trail of evidence, Helgi's own deeply hidden secrets are unearthed. Will Helgi turn a blind eye to murder in order to save the life of his daughter?
on R

1 Season,

4

Episodes

October 18, 2014

/

10

Cast:

Atli Rafn Sigur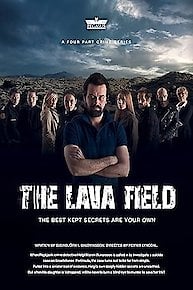 The Lava Field Full Episode Guide
Helgi oppdagar at ein motorsykkelklubb har drive ulovlege forretningar saman med den døde forretningsmannen. Når saka er i ferd med å bli løyst, får Helgi eit trugsmål som endrar alt. Alt står på spel for han, og han må gjere det som er naudsynt, uansett kva følgjer det får

Lista over mistenkte veks. Helgi blir sett på eit nytt spor når familien til den døde forretningsmannen blir trua. Eit nøkkelvitne blir myrda, og eit anna vitne er redd for å fortelje sanninga.

Saka har fått status som mordsak. Samstundes er seks år gamle Vera og far hennar sakna. Helgi må finne dei og undersøke om det er ein samanheng mellom sakene.

Ein kjend forretningsmann blir funnen død i sommarhuset sitt. Kriminalbetjent Helgi Marvin Runarsson blir send for å undersøke. Ved første augekast ser det ut som sjølvmord, men saka blir fort meir komplisert og mystisk.